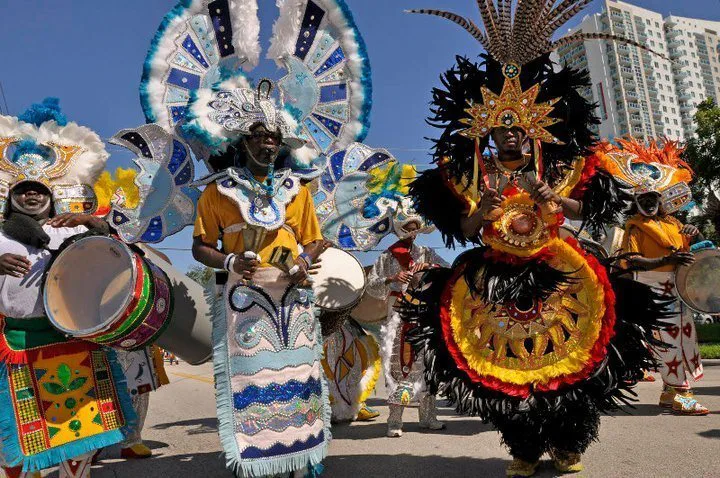 The Junkanoo Band
February 23, 2015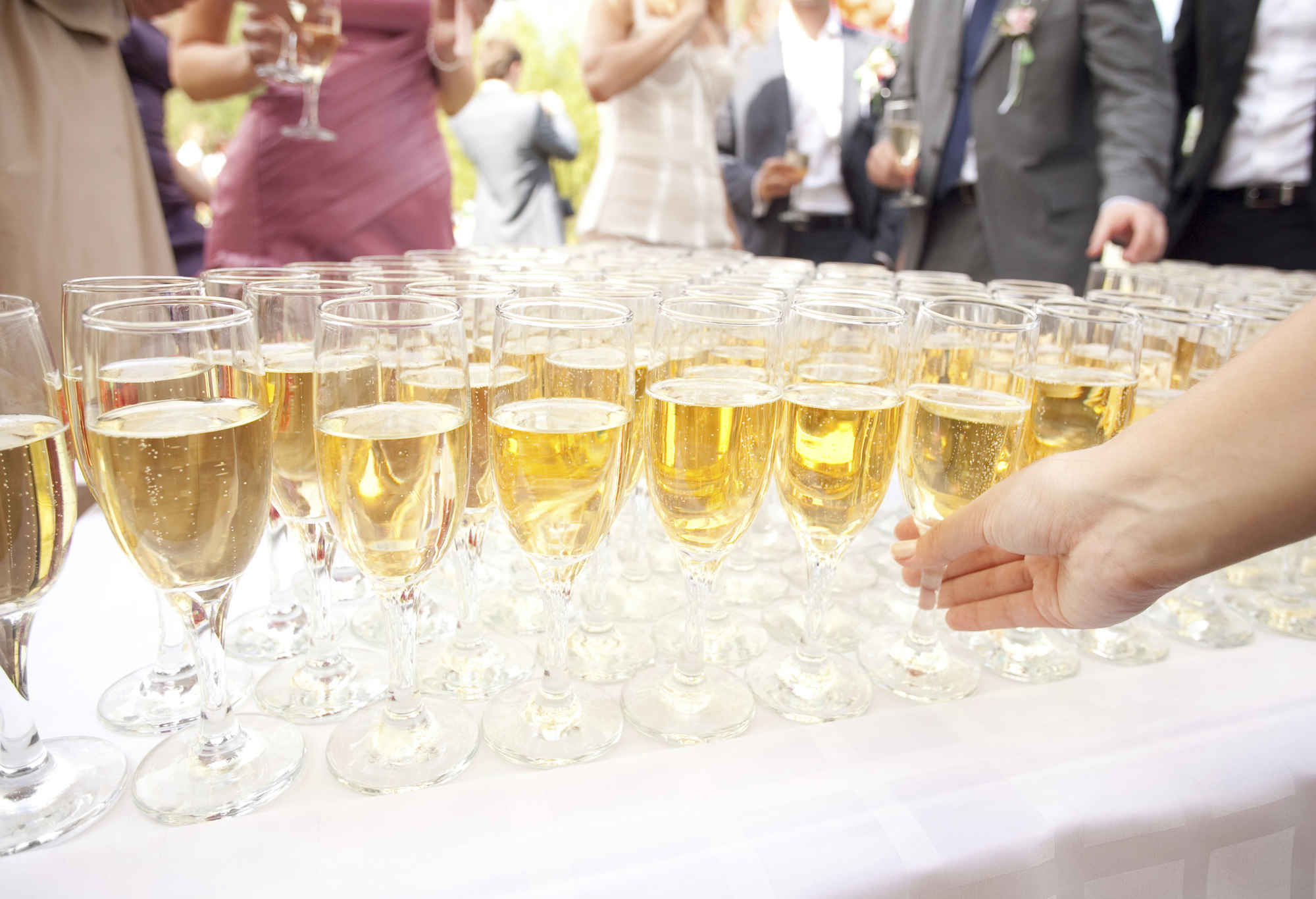 Wedding Cocktail Hour Entertainment
March 5, 2016
Carnival 2015: Music and Revelry in Trinidad and Tobago
Carnival 2015 in Trinidad and Tobago was spectacular! 50,000 visitors travelled from all over the world to the Caribbean to partake in the annual celebration. Masquerade bands marched through the streets. Revelers dressed in extraordinary costumes of feathers and beads. Thousands danced to the beat of music pulsing through the island air.
With its pageantry, electric energy and fantastic costumes, Trinidad's Carnival has been described as the greatest show on earth. Indeed, it is a showcase for some of the best musicians in the world—especially the top artists traditional Caribbean music: calypso, soca and steelband.
Calypso Music at Carnival 2015
Trinidad is the birthplace of calypso music, enjoyed throughout the Caribbean and around the world.
This year, Trinidad's National Calypso Monarch title was awarded at Carnival. Roderick "Chucky" Gordon won for the second year in a row at the 2015 Dimanche Gras Show in Port of Spain, Trinidad. He performed "The Rose" and "I Believe" to take the title and one million dollars in prize money.
Chucky is one of only five people to have scored back-to-back wins of the title.
Trinidad Carnival Celebrates Soca Music
The up-tempo version of calypso music, soca, got the crowds on their feet in Trinidad!
Trinidadian soca artiste Machel Montano, whose song "Remedy" is practically addictive, won the title 2015 International Power Soca Monarch. Machel also won the seventh Road March title: his song "Like ah Boss" was played 390 times, according to the Trinbago Unified Calypsonians Organisation (TUCO).
"Groovy soca" originated in Trinidad and Tobago; the groovy soca competition has become a must-see event at Carnival. Amidst a very talented array of performers, Olatunji Yearwood was named the 2015 International Groovy Soca Monarch.
Steel Pan Music, Steel Drum Band at Carnival 2015
The history of steel pan music is rooted in 20th century Trinidad. After bamboo drums were outlawed by the British, young Trinidadians made a new type of drum from empty steel barrels. As one music historian explained,
"While death and destruction consumed Europe in the early forties, the lives of the underprivileged, unemployed young men in Trinidad were filled with hope and excitement. They realized that the constant pounding against the flat end of the drum left an indentation, and the sound changed as well. Word would soon spread about the discovery, and the possibility of making music with the drums. Further experiments would follow. To achieve further indentation, they would heat the drums in bonfires. What they discovered too was that by varying the size and depth on the indentation, it was possible to get more notes with different tones."
The "Panorama" steel pan music competition is held in conjunction with Carnival. This year, Massy Trinidad All Stars won the large steel drum band category, scoring 289 points with their selection "Unquestionable." Pan Elders scored 282 points to win the medium conventional band category. San Juan East Side Symphony took first place, with a score of 286, in Single Steel Pan Band Finals. Trinidad will host the International Panorama Competition, with steel drum band competitors and steel drum players / soloist from 38 countries, in August 2015.
There are many upcoming 2015 Carnival celebrations in the Caribbean and around the world. Here are just a few to fill your calendar:
April 12, 2015               Bacchanal Jamaica
April 16–May 4, 2015       St. Maarten
May 2–3rd 2015             St. Thomas (V.I.)
May 2, 2015                  Cayman Islands (Batabano)
May 7– 9, 2015               Bahamas Junkanoo Carnival
May 23–24, 2015              San Francisco, California
June 7, 2015                 Tampa, Florida
June 20, 2015                West Palm Beach, Florida
July 20, 2015                St. Lucia
July 25–26, 2015             Vancouver
July 25, 2015                Rotterdam
July 25, 2015                Antigua
Oct 11, 2015                 Miami Carnival, Florida
Meanwhile, as you are looking ahead to next year's festivities, you can go to ncctt for the "Carnival Countdown," which gives you days, minutes and seconds until the 2016 Trinidad and Tobago Carnival.