Florida's Favorite Brazilian Dancers
Carnival Girls only
From two girls to any number of girls as needed.
2 Girls, 3 Girls, 4 girls etc.
Performance duration is usually 45 min. 30 mins show and 15 mins for pictures with guests.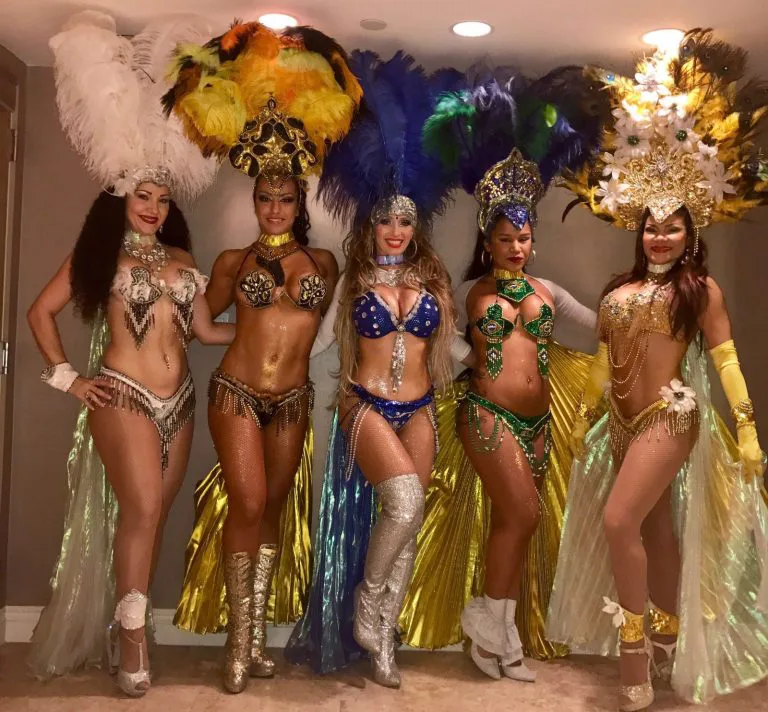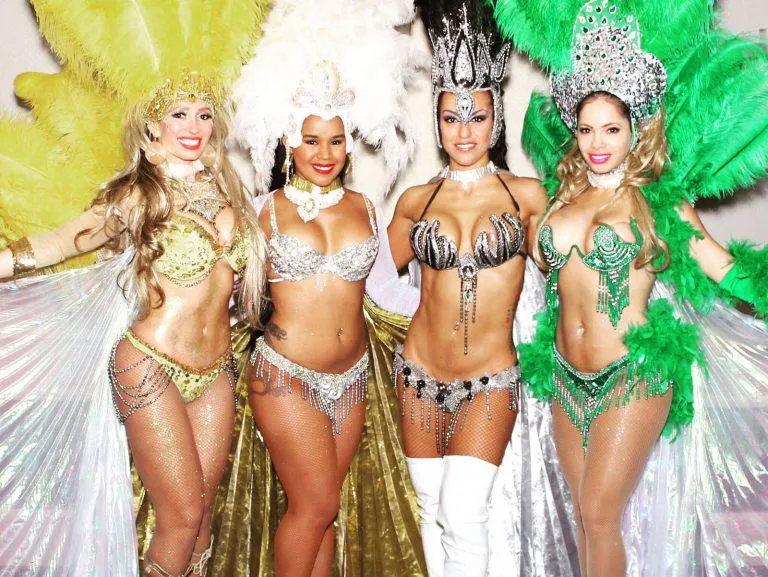 Packages – Hora Loca Show
Performance duration is usually 45 min. 30 mins show and 15 mins for pictures with guests.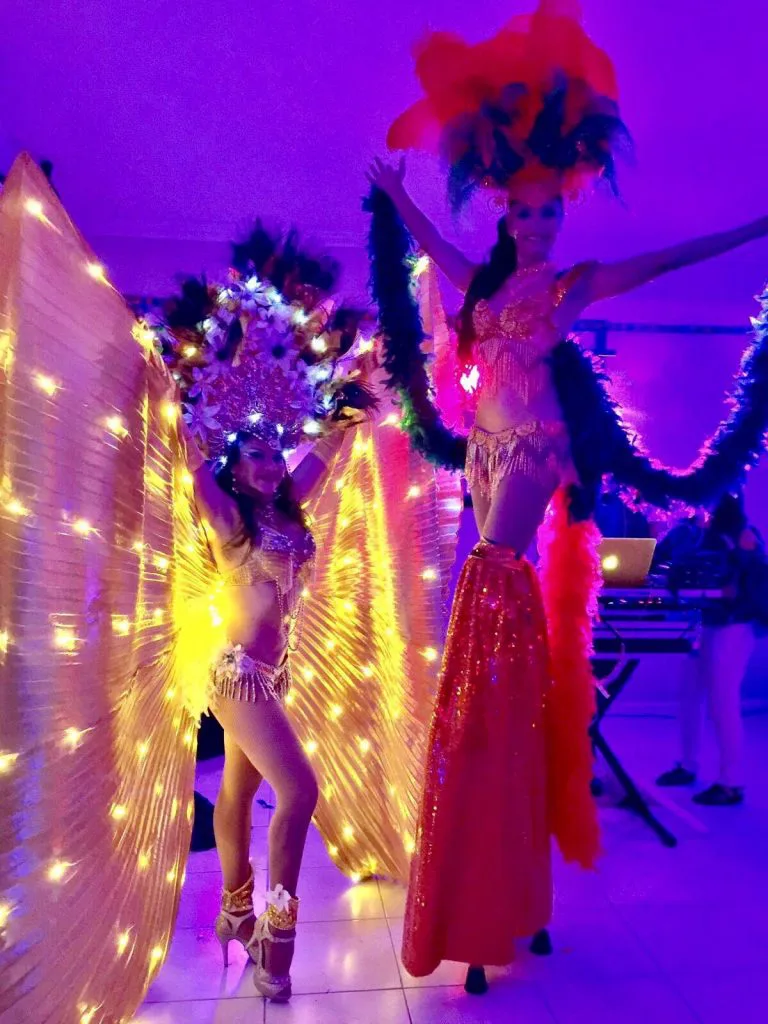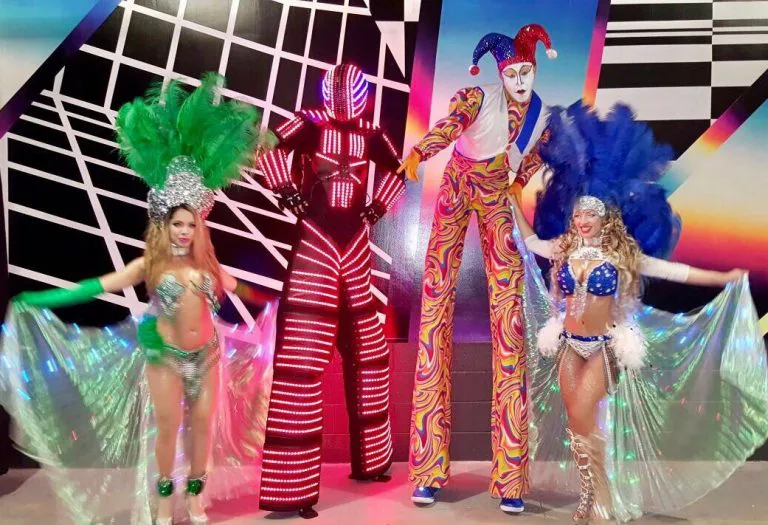 Packages
You could mix and match to accommodate your event needs
Send us details in the comments section of the quotation page on this link https://rythmtrail.com/quotation
Or email [email protected] with as much details as possible
Packages / Size
2 Girls & 1 drummer (there members)
2 Girls, 1 drummer & 1 stilt or Led robot laser (four members)
3 Girls, 2 drummers & 1 stilt or led robot laser (six members)
3 Girls, 2 drummers, 1 stilt & 1 led robot laser ( seven members)
4 Girls, 2 drummers, 1 stilt & 1 led robot laser (eight members)
Note:
You could mix and match as needed, simple submit all details in the comments section when submitting a quote request on this link – https://rythmtrail.com/quotation
When you are planning the perfect island-themed event, you will want to be sure to
hire
Brazilian Carnival Girls
to add glamour, charm and excitement.
These professional Brazilian dancers are extremely talented and wear authentic costumes that sparkle with every move. Whether they are dancing the samba or other traditional Latin dances, our Brazilian Carnival Girls turn a party into an extravaganza.
Imagine the beat of the Latin music capturing the attention of everyone at your event… and then, to the amazement of the crowd, our beautiful Brazilian dancers appear! There's no need to go out for a show RythmTrail brings the show to you! Contact us on this Link OR Call Tel: 866 388 7518
Our Brazilian Dancers Are Captivating
What makes our dancers so amazing is years of training and a true love of the art of dance. Brazilian dancing incorporates quick movement, fantastic costumes complete with feathers and jewels, and, perhaps most important, the beautiful smiles of the dancers moving to the beat of the music. The result is a truly unforgettable addition to your once-in-a-lifetime event in Orlando, Tampa, Miami, Fort Lauderdale of Jacksonville Florida.
Some of the events where our professionals have offered awe-inspiring performances include: Corporate Events, Party Hosting, Grand Entrance, Fairs & Cultural Events, Grand Openings, Parades & Reunions or simply for Photo Ops at events. The dance numbers are tailored to suit the style and size of the event, so you are sure to enjoy a carefully choreographed experience.
The Best Salsa Dancers and Samba Dancers All in One Place-Your Party
Everybody loves a little salsa—the rhythm, percussion and stylistic steps—especially when performed by beautiful Brazilian dancers. Our troupe is skilled and their dancing is full of Latin-inspired energy. Our Latin dancers are so engaging that your guests may be inspired to get up and dance!
And what about the samba? This lively and rhythmical dance originated in Brazil. Our Brazilian dancers come from the land of samba… and they dance the samba with expertise and flair.
Who Else Wants to Throw an Unforgettable Party?
Be the talk of Miami, Tampa, Jacksonville or Orlando Florida. this party season. The first step is to contact us for a customized quote
Our Brazilian Carnival Girls Will Bring Glamour and Excitement to Your Event
Your guests will appreciate how your party stands out from all the rest. No matter what type of event you are planning, your guests will be talking about the charming smiles of our beautiful, talented Brazilian Carnival Girls. Your event will stand out from all the others in St Petersburg, Sarasota, Naples & St. Augustine FL. and be the talk of the town for its glamour and fun.
Brazilian Carnival Girls | Brazilian Dancers | Latin Samba Dancers
Brazilian Batucada Drummers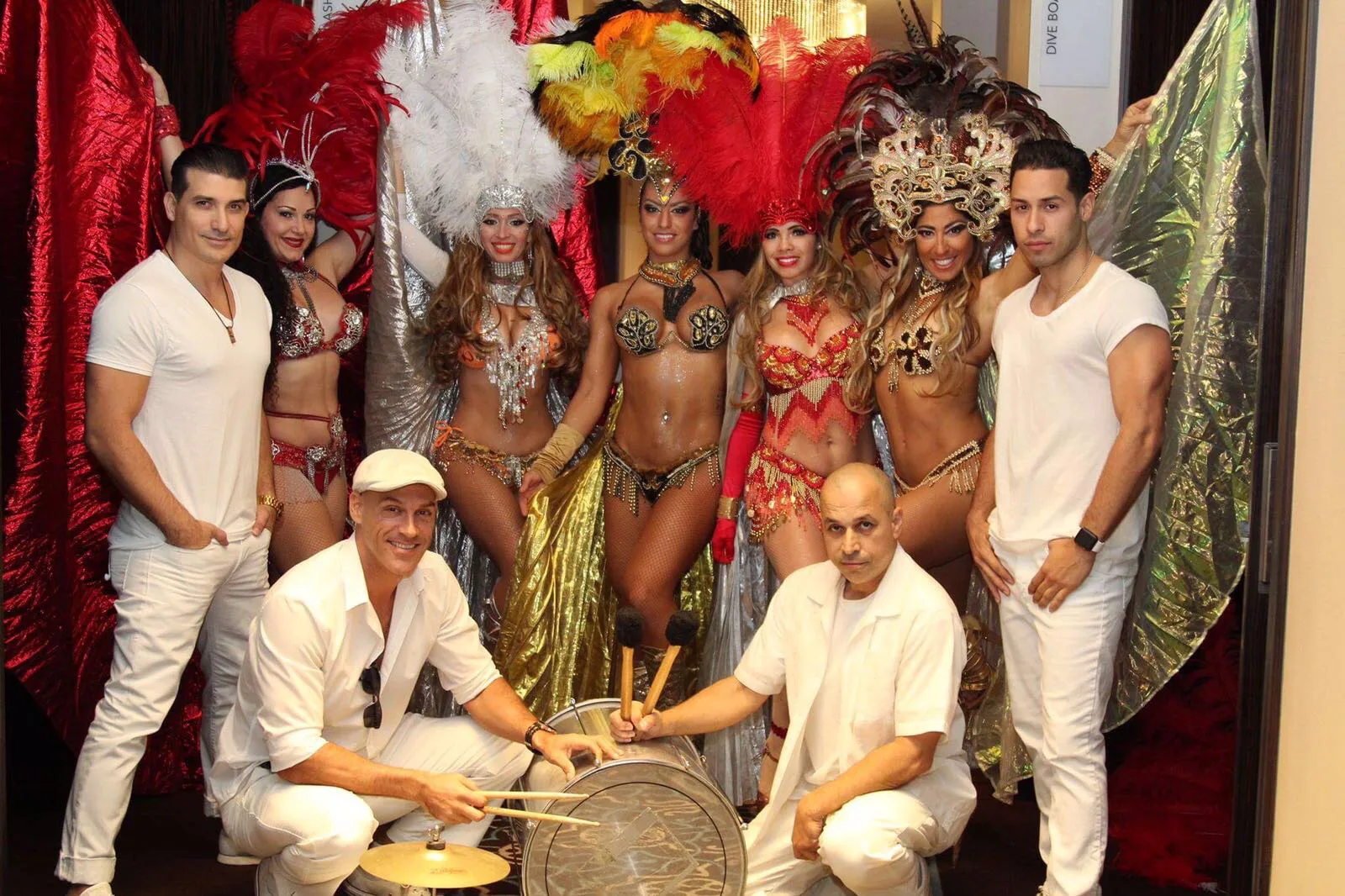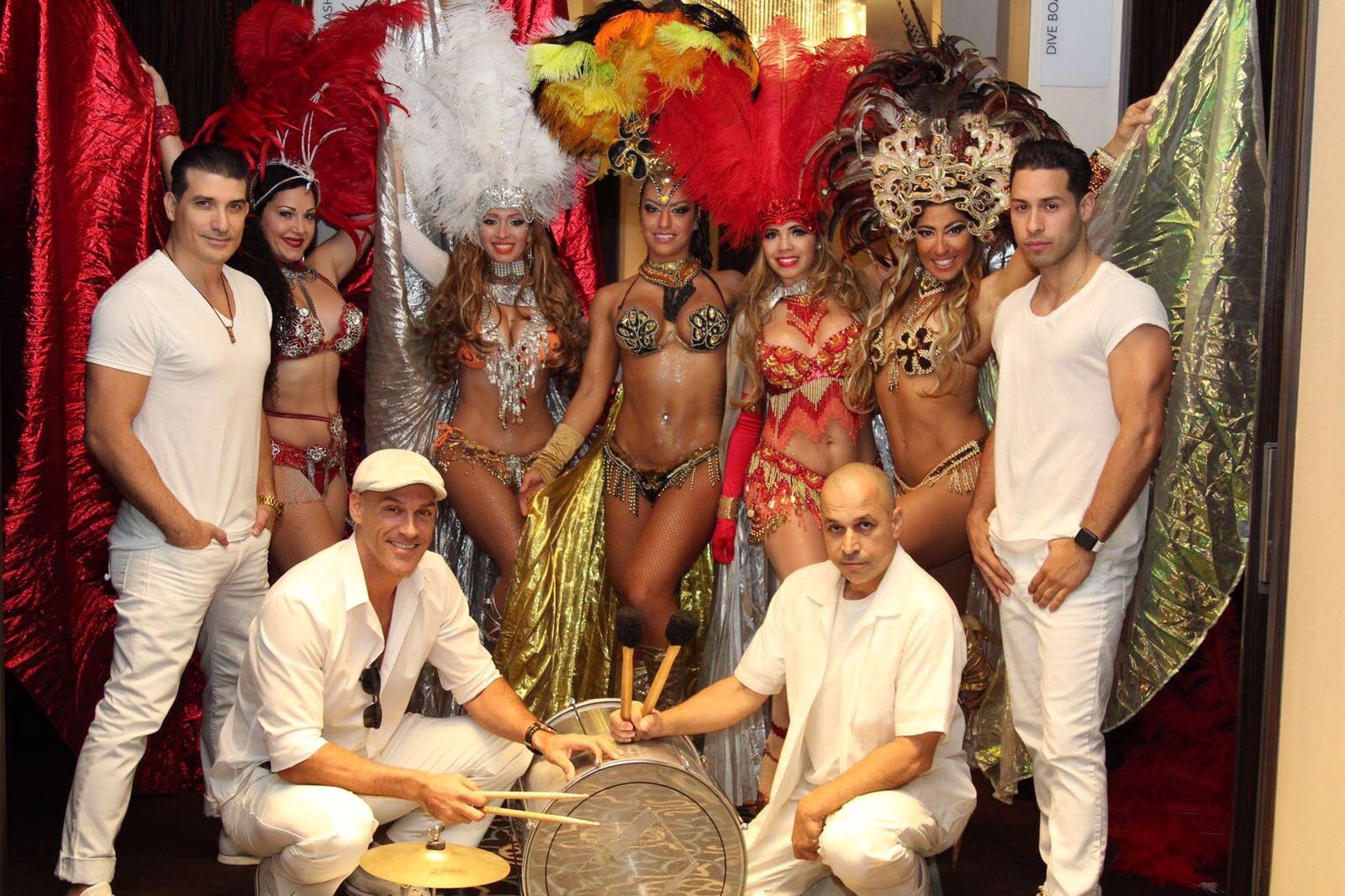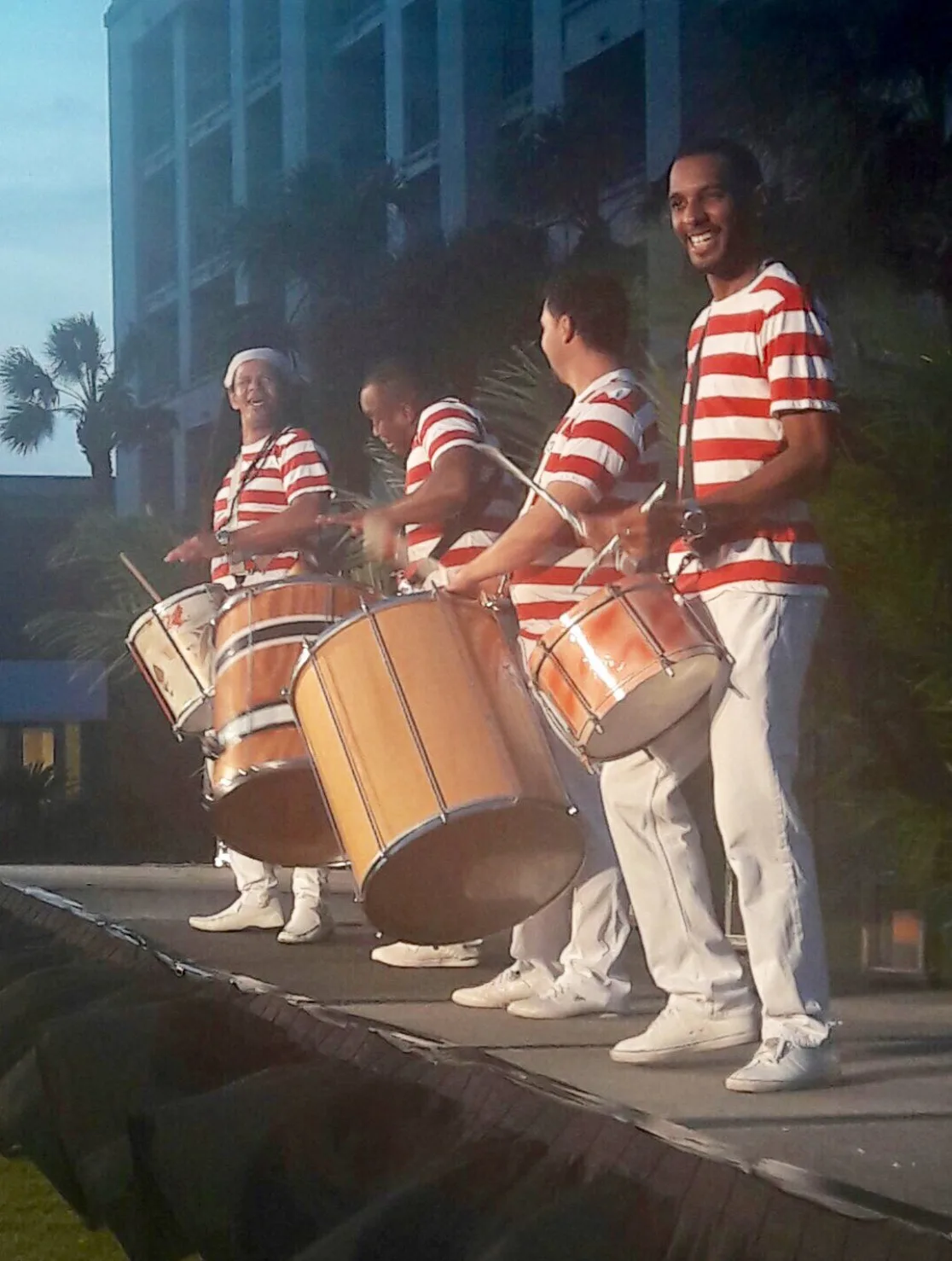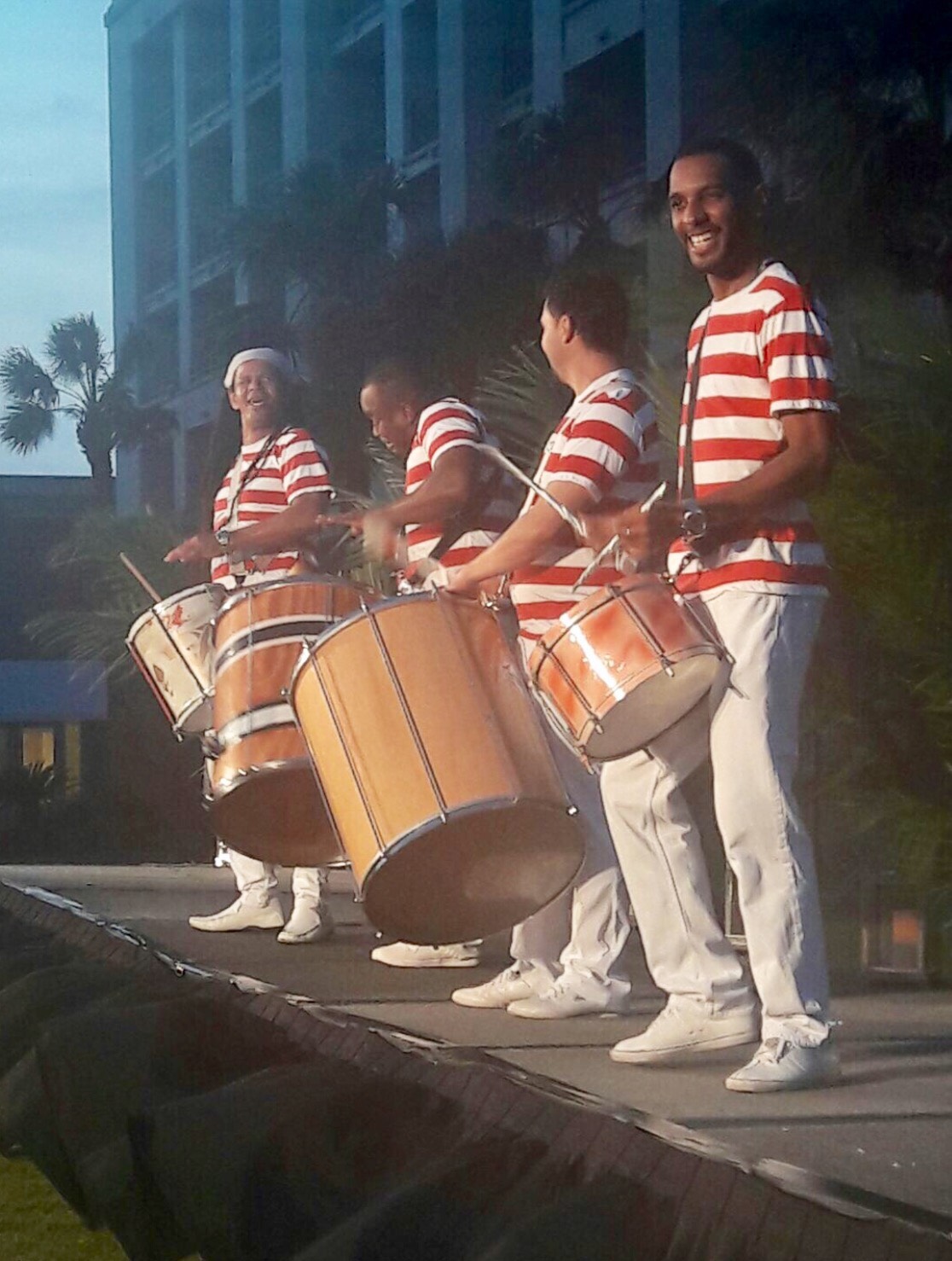 Bring your party to life with our Brazilian Batucada Drummers.
Samba, Samba Reggae, high energy and fun. Book a Batucada drum performance for your parades, festivals and more. Request a quote on the tab below.