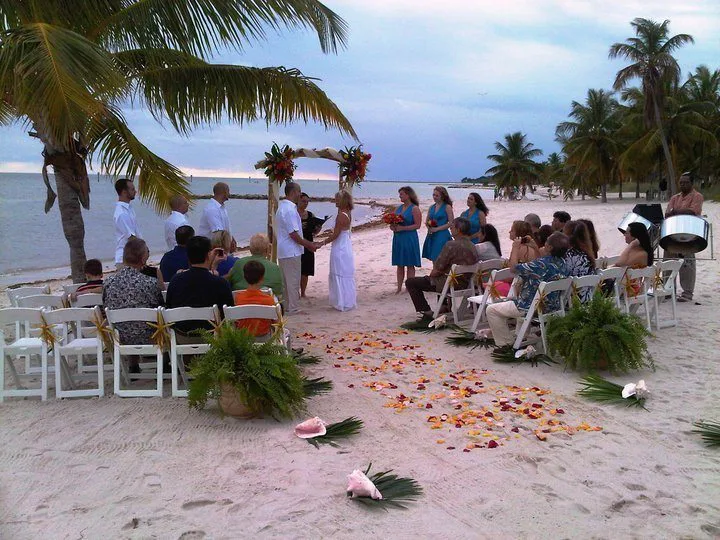 How To Make Your Beach Wedding Cool : Hire A Steel Drum Player For Beach Wedding Ceremony
November 27, 2010

Let the beauty of Caribbean Steel Drums create magic in your party
December 5, 2010
Are you looking to hire a Steel Drum Band in Florida? Read on the article to find out more about steel drum bands in such Florida cities as Jacksonville, Miami, Tampa, St Petersburg, Hialeah, Ft Lauderdale, Daytona Beach, Key West, Florida Keys, Gainesville, Ocala and others. Hiring a steel drum band is a great way to enhance your party, event or social gathering.
It is a known fact that a professional exotic band can play a huge role in the general atmosphere of the specific event. RythmTrail Steel Drum Band is one of those bands. If you are a person who loves the sounds and vibes of steel drum band music, you can't miss RythmTrail. These steel drum players from Florida have played in various social events, paying special attention to beach weddings, parties and corporate events. Every year, the band performs at around 300 events all across America. Some of the most popular cities where RythmTrail Steel Drum Band plays are Miami, Tampa, Orlando and Jacksonville, but this doesn't exclude other parts of the USA as well. Whatever your needs are, RythmTrail Steel Drum Players can help you.
There are several music styles which RhythmTrail can offer, such as: Caribbean Steel Drum Music, soca, reggae and calypso. This means that you can hire RhythmTrail Steel Drum Band for pretty much any event and they will find the music that suits it best. This will keep your guests entertained all throughout the event. RhythmTrail Steel Drum Band offers more intimate music for beach weddings and something soothing to fit a corporate event. RhythmTrail is truly a versatile steel drum band that fits every occasion.
RhytmTrail offers a variety of music for all tastes and can perform as a one man drum band or as a quartet Florida steel drum band. You make the choice! Be sure to make your next cocktail party,
beach wedding convention or corporate event leave a lasting and positive impression on all the guests!
Hire RythmTrail Steel Drum Band now! Call us at 866-495-4522 or request a quote online at your convenience!
Here are the cities which RhytmTrail Steel Drum Players serves:
St. Pete, Clearwater, Anna Maria Island, Key West, Key Largo, Islamorada, Key Biscayne, Miami, Miami Beach, South Beach, Fort Lauderdale, Singer Island, West Palm Beach, Palm Beach, Jupiter, Port St Lucie, Fort Pierce, Vero Beach, Melbourne, Cocoa Beach, New Smyrna Beach, Daytona Beach, Ormond Beach, Palm Coast, St Augustine, Ponte Vedra Beach, Fernandina Beach, Jacksonville, Jacksonville Beach, Amelia Island, Orlando, Lakeland, Tampa, Palm Harbor, Dunedin, Treasure Island Gainesville, St Simons Island, Jekyll Island, Savannah, Atlanta, Hilton Head, Selma Alabama, Sarasota, Sand Key, Siesta Key, Longboat Key, Ft. Myers, Bonita Springs, Captiva Island, Naples, Marco Island, Florida Keys, Singer Island, West Palm Beach, Palm Beach, Jupiter, Port St Lucie, Fort Pierce, Fernandina Beach, Jacksonville, Jacksonville Beach, Amelia Island, St George Island and many more.